You could sum it up in five words – Use less and make your own. And there's some good lists out there already, so what's new?
I wanted to base this one on my own experience as someone who doesn't have a tonne of spare time and mental space (realistically, I'm not going to keep making my own detergent or grow my own veg!), but still wants to be resourceful -pennywise and earthwise.
Hopefully, there are a few ideas you may not have considered before, or which you've read about but wasn't sure of. I add a few of my own photos too, which I hope may provide inspiration. You may have some ideas of your own that you would like to share too?
1. Use soap nuts for the washing machine (in place of washing liquid/powder and fabric softener)
Man, there was a time we used to carry heavy, leg-bashing bottles home from the supermarket, they were gunky in usage, and then the big bottles needed disposing of. I've used a couple of brands and Ecozone is my fave.
A bag of these natural berries lasts us ages (5-7 months for our household of 3). Pop 5-7 into the supplied little bag into the machine, reuse if you wish and pop them into the food waste to dispose of! No fabric softener needed. They're not sticky and they leave absolutely no smell – the olfactory-sensitive individual that I am. Mr Firelite was sceptical to begin with so bought his own laundry stuff for a while, but now a convert! No better advert than that really as a 'conventional guy'. Anyway, I'm a big fan! But I've not tried the eco-egg.
Optional adds (that we do) are: soda crystals into the machine drawer as a booster (cheap, and important for us as we do very full loads of small items and have an active kid!) and some drops of lavender oil (cheap from Wilko) for a nice smell if you want it. It has no optical brighteners, but better to be green than white? Also, not suitable for hand washing the odd garment, but for that I use old-fashioned hand soap anyway.
2. Switch to a small energy provider that does renewables
If you're not already choosing renewable energy, then you can reduce your carbon footprint by 1.6 tones by doing so.
But more than this, the number of eco-friendly suppliers is increasing all the time and it's definitely worth the small amount of work of checking on the price comparison sites for the best value eco-friendly provider for you.
We're currently with Pure Planet. It's app-based and has a zero mark-up. The electricity is 100% renewables and gas is 100% carbon offset. We've saved money compared with our last eco supplier, so couldn't be happier really. Just noticed the refer-a-friend thing, so feel free to zap me a message if you fancy sharing the £50 gift for joining, or just sign up yourself! 😊
Also, don't know about you but our electricity usage has increased since working from home / being home a lot. This was Mr Firelite's best tip.
3. Reuse ziplock bags
Ziplock bags are the frugalista's (such a word?) friend…
Batch cooking especially when freezer space is at a premium (wraps are a great space saver)
Freezing foods that may otherwise go off soon (e.g. half loaf of bread, that kale or chopping up that whole cabbage you were so hopeful you'd get through!)
Taking lunch/snacks on days out, or to create small portions to avoid buying multipacks
Taking home-made wraps to work so they can slip in your handbag! No bulky sandwich bag.
Holding bits and pieces of anything really; e.g. jigsaws, coffee granules for taking on holiday
But how to use a tenth of the ziplock bags you might otherwise do in your lifetime? By turning inside out, washing (by hand or top dishwasher drawer apparently) and reusing, of course! Apart from meat which may have bacteria difficult to remove. I tend to use my ziplock bags until they look a bit tatty. Then you know they died happy.
4. Use reusable wipes (or 'rags' if you prefer) as part of your overall cleaning system
While there's absolutely nothing wrong with cutting up old towels or bedsheets (if you pride yourself on your seam-sewing skills so they survive the gazillion washes you've plan for them!), we use Cheeky Wipes and Close Pop-In Wipes – originally for use with reusable nappies, admittedly – but we've continued using them to replace a good chunk of our kitchen towel and wet wipe usage (the latter which is not usually biodegradable).
Recommended especially if you have kids or if you're a messy eater, hehe. The wipe texture can be better for cleaning stuff up than wet wipes or kitchen towels too. We've had ours for 4 years and I reckon they can carry on a gooood while yet.
The key is to have a convenient home for your wipes when they're clean (Tupperware and near the sink for wetting if needed) and to toss into when used (washing machine/wash basket) that is as handy as your disposable alternatives. We wash them with the rest of our washing, adding a negligible amount to each wash. While I did have some old bibs as 'cloths' for a while, they didn't work as well for cleaning/soaking stuff up and they just looked a bit scruffy!
5. If you drink cow's milk, switch to Aldi plant-based milks – soy milk is 59p per litre
Mr Firelite and I originally switched to organic cow's milk due to the ethics of milking cows all day/year long and as we didn't like consuming hormones, antibiotics etc. as a byproduct. However, we ended up switching to plant milks as organic cow's milk still didn't really get around the inconvenient truths.
I'm telling you this because, admittedly, the switch to soy milk (59p/litre at Aldi, their cheapest cow's milk alternative) saves money probably only if switching from organic cow's milk (which is 61p and 68p per litre at Aldi/Sainsbury, respectively).
Still, the eco credentials of switching are impressive: All plant-based milks have less than half of the carbon emissions of dairy. While soy farming isn't without any issues, land and water use to produce the crop is miniscule compared with cow's milk. Soy also has a not dissimilar amount of protein as cow's milk, while nut milks have much less. I enjoy other milks, but Mr F doesn't like oat or almond milk, so we are stuck more with soy anyway!
I won't harp on about reducing meat consumption (I assume you already know), but do check out Poore & Nemecek's (2018) paper (which the above graph is based on) if you're interested in the ecological reasons behind this. Vegetarian alternatives have improved massively over the years (though some heavily processed).
6. Reuse giftbags and repurpose parcel/tissue paper/store paper bags as gift wrap
This stuff is expensive and typically looked at for about 30 seconds before being thrown away, so is a natural contender for this list. If it's not yet socially acceptable in your circle, be the first. Not only in reusing gift bags, but if you're giving gifts in a new gift bag, you can say 'I've purposely left the tag blank so you can reuse it if you like, to be more eco-friendly", thus hopefully encouraging others too.
Using careful cuts and sharp folds, brown wrapping made from the filler paper inside boxes or inside out Primark bags can look fine (to me anyway)! Instead of a tag, write straight onto the brown wrap with gold or silver pen.
Keep tissue paper from gifts received and from the inside of shoe boxes. With kids under 3, just do the giftbag since they can't even unwrap presents yet! I make Christmas present tags with wrapping offcuts and previous years' used Christmas cards.
While recycling is good, reusing is better. It's more immediate ad more guaranteed.
7. If you like eggs, use a microwave cooked egg maker
There's various foods you can microwave which requires less energy than the hob. One thing I bought a year or so ago that gets regular usage is my cooked egg maker. Okay, so it's a £4-5 outlay, but it saves on: time (I microwave 2 medium eggs + a large splash of milk twice at 40 sec with a stir in between; 50 sec for large), potential egg loss in the pan, washing the pan (a pain), cooking oil (and its oxydisation in the cooking process), energy including heating up the pan, and if eating straight out of the egg maker, washing a dish!
It also tastes better and comes out nicely shaped for sliced bread or your muffin. I love it! Over the very long-term, it must help save some of the non-stick of our pans as egg is one of the worst culprits if you're not keeping an eye every second.
8. Consider walking to do your food shopping
You may have to dig deep for this one, especially if you have a car. Pre-lockdown, even a non-car owner such as myself thought I had my shopping routine sussed, which was greatly influenced by my regular bus routes. Turns out, I have an Aldi 13 minutes' walk away from my house which was news to me!
So first of all, check the supermarkets walkable from you and see if you can make it work. We also try to support our local grocers, which is walking distance in the opposite direction. We top up our weekly shop with occasional shops elsewhere.
These points may not apply to you, but I guarantee that if you have to actually physically do your food shopping and carry it back, you will end up with less crap, save money, and get some exercise! We know this as we used to online shop at Sainsbury's. Also avoid massive supermarkets unless you are looking to buy more than food. I recommend a good backpack/rucksack, trolley or shopping bags with long/comfy handles! You can even pretend you're a world traveller while you're at it.
9. If you don't use tea leaves, use each teabag twice (or more)
Imagine halving the number of teabags you get through; the vast majority of bags having plastic on them (even if you can put them in your food recycling bin, or open them up to go into compost). The key for me is having a neat little receptable for your used teabag. I got this handmade one from a factory shop in Guatemala specifically for this purpose!
There's even an argument for supporting the poorest by buying the cheapest tea and coffee rather than the fairtrade stuff. I'm a partial advocate of this, but it's not a simple ethical decision and probably not the most eco-friendly one.
10. Never buy bathroom bin liners again
It seems like a swear word now to some to keep a plastic carrier bag in the house. Rather than recycling plastic carriers (e.g. from take-aways, frozen items when you do online shopping) and buying bin liners, we use our small carriers as small bin liners. Large carriers for giving stuff away (e.g. to charity, to friends and family). The bags we recycle are recyclable plastic food bags that we really can't do anything else with.
Also, do you get those large charity bags posted through the door? Us too. If you're not using them for the intended purpose, at least use them as back-up kitchen bin bags. (They do have small safety holes in though, hence back-up.) Or for bringing compost home in!
While recycling is great, it's not a panacea. So much plastic probably doesn't end up recycled.
12. Aldi eco washing up liquid (and new eco range generally)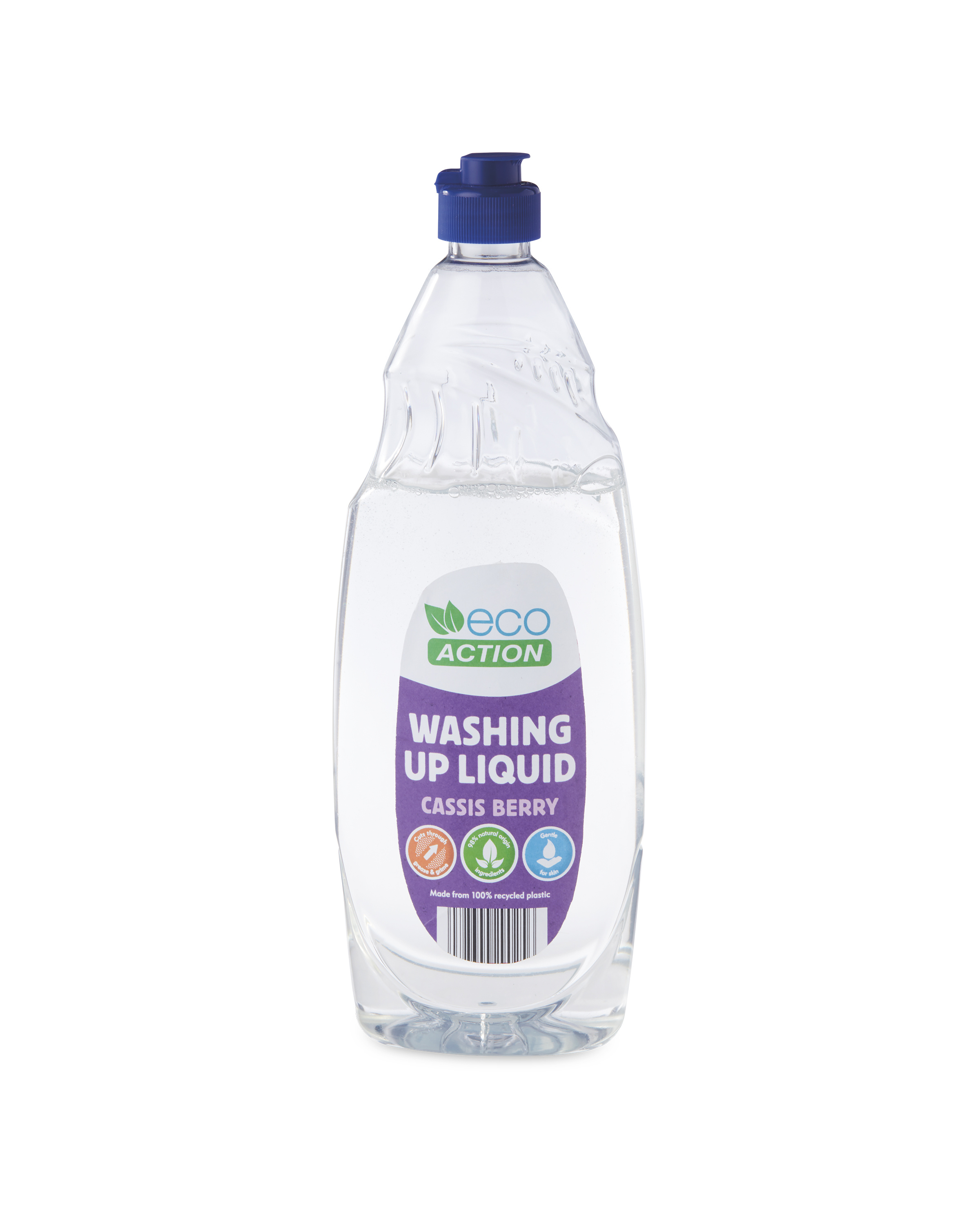 This happened in April. Most washing up liquid is petroleum based. The eco ones aren't but are typically expensive. At 85p, this one is only 20p more than the general Aldi one. Eco dishwasher tablets are currently 50p off (I think £2.49 instead of £2.99 for a pack of 30).
11. Have a one-in one-out wardrobe policy
I'd have struggled to do this in my 20s and 30s if I'm honest, but arguably this has been the most transformative of all the tips on here! It's for those who like clothes as a form of expression. So no capsule wardrobe for me, or buying 5 of the same work outfit.
Start with a therapeutic clear-out, then give your wardrobe the Kon Mari folding treatment (basic folding method here) so you know all the clothes you have. Adapt (i.e. reduce!) your wardrobe space accordingly. Where once you had a sprawl of attire reflecting your various eras, now you have a satisfyingly self-contained mental map of your clothes in their home.
Next time I want any clothes or see an item I like, I ask myself, 'but do I need it?' and 'is it at least as nice as other similar items I currently own?' After all, you have to lose something else to gain the 'space' for the new item. It's really worked for me in that I buy much fewer clothes and in theory my wardrobe is improving all the time!
13. Take a coffee flask on days out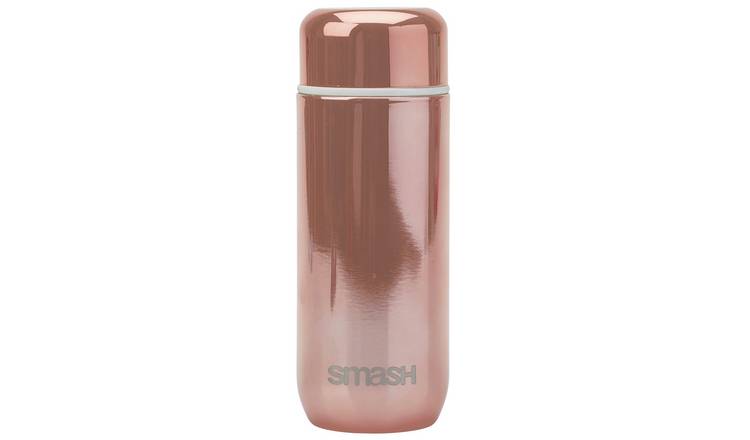 Save a few pounds on a day out (especially at premium cost places) by being ready to leave just a few mins earlier to make a coffee, and of course save on a disposable coffee cup. You may wish to invest in a smart looking insulated flask if you don't have one. I also use mine for park trips in the cold when I'm out of batteries to keep up with Junior the Sprinter!
14. Kindle or electronic books (or library)
My Kindle is my friend! Often a bit cheaper, and they certainly save on trees. I was anti-Kindle in the earlier years; thought it was a gimmick. Now, I don't know how I lived without it for so long! Especially great for browsing very specific topics and being informed by reviews.
I'm a fan of the library, but it's a faff compared. The exception is children's books. Our library allows children to take 20 books out and never have a fine for being overdue!
15. If you use daily contact lenses, disinfect them to double the usage
I'm no optometrist, but I've been doing this a long while. I consider dailies a luxury. Just the idea of using these small plastic discs only once seems like such a waste! My value contact lens cleaner of choice is from Bodycare for a few pounds, but anyway, if you pay £60 a box of lenses, it's suddenly almost halved the cost! A big saver. Probably don't do this though if you're a very occasional wearer (ie. Leaving them to soak for a week or two each time).
Also, if you take up this habit, but take a pair of lenses EACH day for a long weekend away, then it feels positively luxurious, I'm telling ya!
16. Take your own freshly popped popcorn to the movies
You can get microwave popcorn bags in any supermarket. Ours are 3 for £1 at B&M. You can microwave them just before leaving, pop them into a bag and save yourself the massive mark-up at cinema prices.
For young kids, create the full effect with cordial in a used Fruit Shoot bottle, and they'll be fooled (especially if you manage to have a Freddo handy too)!
17. Go for a smaller pizza and size it up by adding extra ingredients
Assuming you're not into making your own pizzas from scratch, this is a good second best! After all, a big part of the pizza allure for working parents is the lack of prep needed!! We often share a small pizza but I quadruple up on veggies, which just take a couple of mins to slice up and arrange. Include a small smattering of frozen sweetcorn to get that taste going! Olive oil optional. Add five or so mins over the usual time in the oven. Et voila, a healthier, tasty pizza loaded with roast veg! Cheaper and a much smaller box of dispose of.
You get double points if this is in place of a tempting delivery pizza, since those greasy boxes are big and can't usually be recycled due to food contamination!
Bonus tip 1: Use giftlists to end the misery of unwanted gifts
I'm a big fan: https://www.thingstogetme.com/ It's frugal in the sense that you can make mental notes of things you'd really like but don't want to buy yourself, so you can add it to your own gift ideas.
Bonus tip 2: Focus on interests that allow you to develop personally
Get a hobby that doesn't cost much – this is a regular frugal tip! So maybe go running rather than join a gym, or use tins of beans rather than dumbbells. That's what I think of anyway, and it sounds a bit like deprivation to me.
It's true that less costly hobbies will almost always be lighter on the earth. Double win!
But another way to look at it might be to spend time on hobbies that lead you to cultivate yourself in some way – e.g. personal finance (!), gardening, blogging, learning a language, learning to code, learning to darn/knit, photography, running marathons, yoga, badminton, hula hooping…
First, hobbies that allow you to improve needn't cost much at all – at least not in money, but time and effort. Also, when you get to know something, it tends to lead to interests in other things. Your hobby may even become a side hustle, or you become a more well rounded, fitter or self-sufficient person. Second, these kinds of hobbies not only save money that you may have otherwise spent, but what is spent is an investment in yourself. This is good spending. Living more fully. Investing in your future self.
Mindfulness costs nothing money-wise and is the root of all resourcefulness. Noticing your surroundings and appreciating it is something you can practice and improve in.
I guess for me, at this time, I enjoy blogging, watching films, and dancing. These can cost very little. Speaking of which, my WordPress blog is due for renewal next month at £36 for the no advert plan. £3 a month to keep me out of trouble, I'd say it's worth it. I might even brush up on my blogging skills along the way!
Did you like any of my ecofrugal ideas? Who votes for ecofrugal to be a word? I'd love to hear any of your ideas too.